This year was a success for McVac at the Optifab 2013 Trade Show in Rochester, NY.  Not only did we meet some great new potential customers, but we were able to catch up with some old friends as well.  The Optifab show is a great venue that provides us the opportunity to branch out into the Optical Coating industry, and we saw that first hand after meeting so many new people interested in our products.  We welcome such an opportunity, and we look forward to creating strong, lasting business relationships with those we met at the show.  For those of you who visited our booth and would like more information or to request a quote, please contact us We look forward to hearing from you, and we can't wait until the next Optifab show.  And don't forget, we will be at the SVC show in May, which will be in Chicago!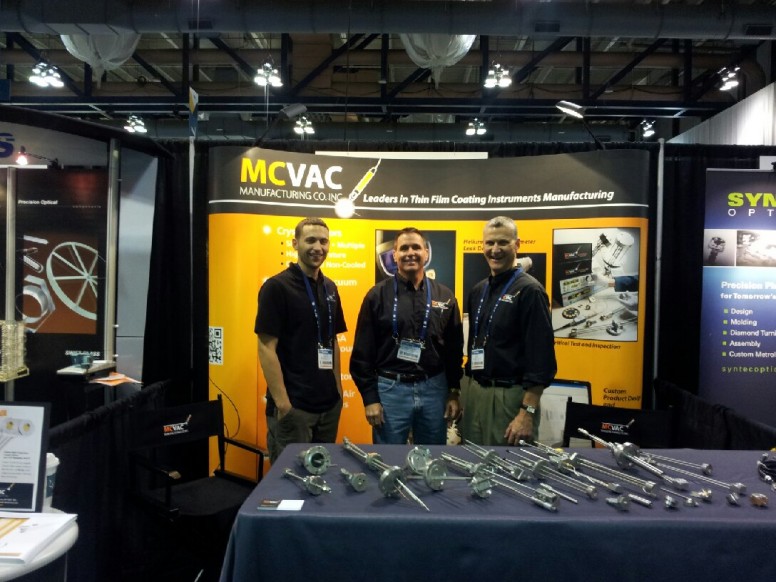 From left: Donovan from production, Joe Sr., and Jim, the production manager, at the Optifab Trade Show in Rochester, NY.
Call Us Today or Contact Us Online for more information.