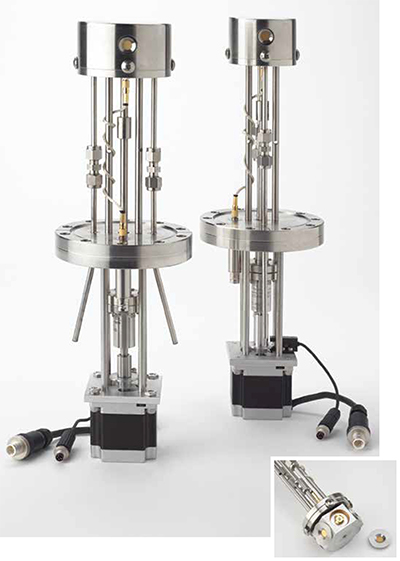 When reliable, continuous rate monitoring and control are required for long coating runs — without process interruption — McVac Multi Crystal Rotary Sensors are the necessary tool.
McVac's 6 and 8 multi-crystal sensors utilize McVac Crystal holders and industry standard .550" diameter crystals — just like our entire crystal sensor product line. They are designed with the crystal "perpendicular" to the flange. For precise location of the active crystal, our sensors can be bent off-axis up to 30 degrees. They are available in any length and on any style vacuum flange.
Product Features:
6 Crystals (Part Number 6000-001)
8 Crystals ( Part Number 8000-001)
Compact Design
In-between position for shutter option
Can be coupled to the vacuum flange for inside-out installation, or built as a one piece continuous unit
Easy to re-load crystal sensor body
Automatic switching at crystal failure
UHV Compatible
Positional location memory for locating and designating any particular crystal
PLC motor controller interfaces with most thickness monitors and controllers
Utilizes 3/16" diameter cooling tubes for good thermal stability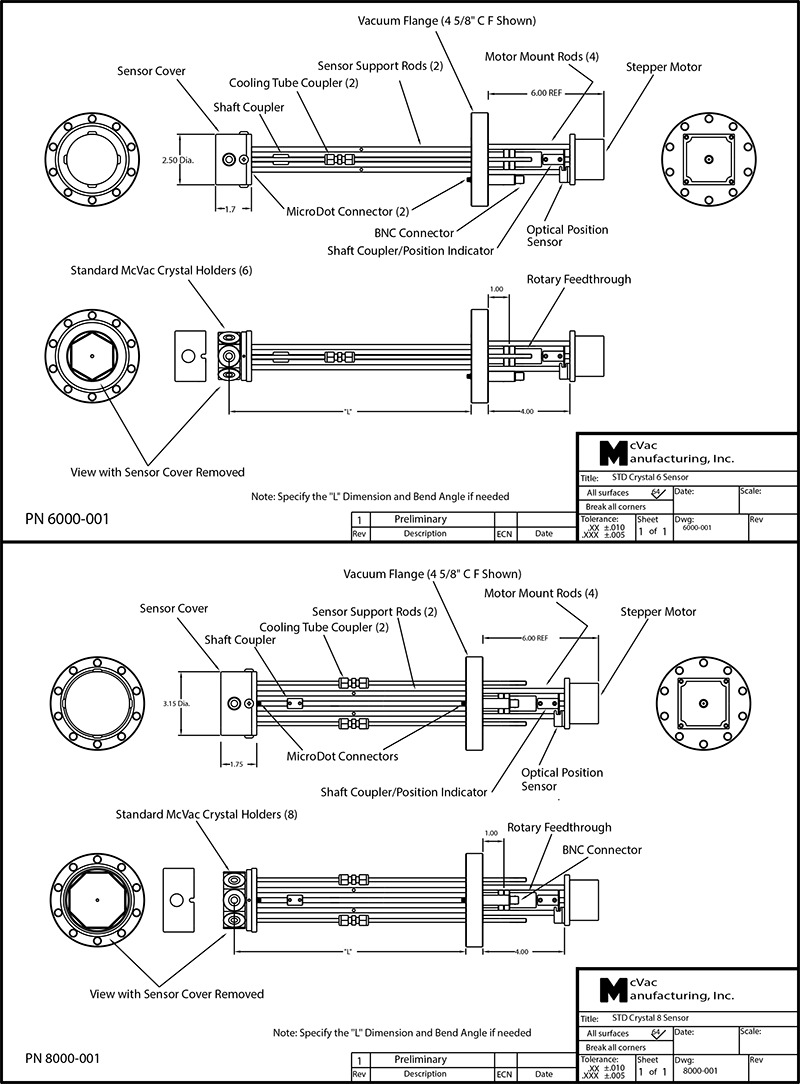 Call Us Today or Contact Us Online for more information.