Here is a look at the McVac Crystal8 Sensor and stepper motor controller interface. Our multiple crystal sensors are compatible with other manufacturer's thickness monitors and controllers, and are available in custom lengths and on various feedthroughs. Our multiple sensors utilize our standard crystal holder design, so parts are interchangeable and readily available.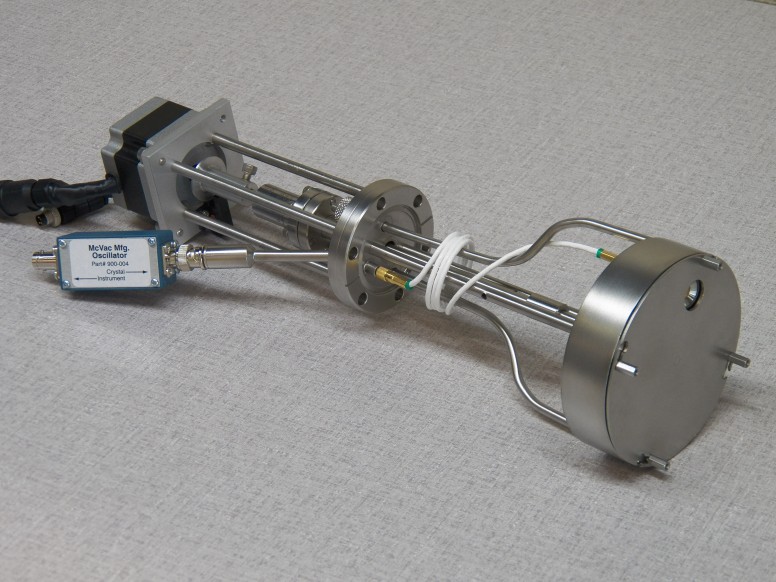 Full view of Crystal8 Sensor, Feedthrough, and Stepper Motor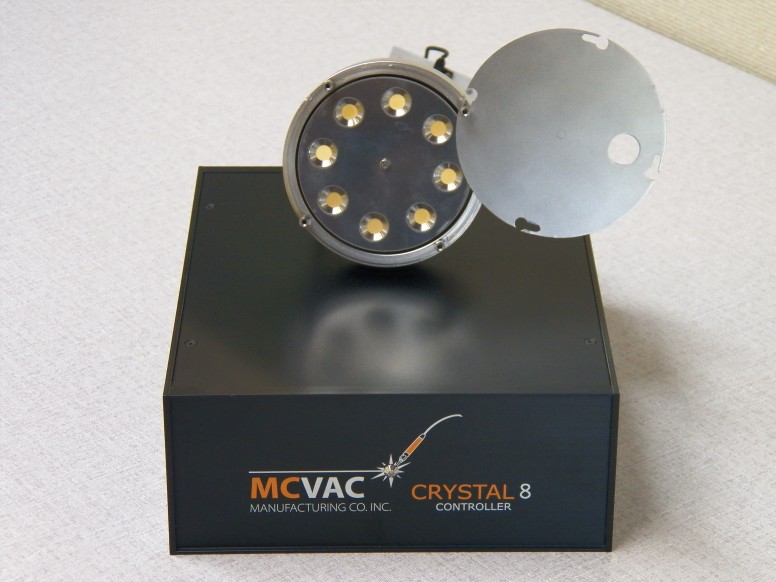 Here is a view of our Crystal8 with the cover open
Call Us Today or Contact Us Online for more information.