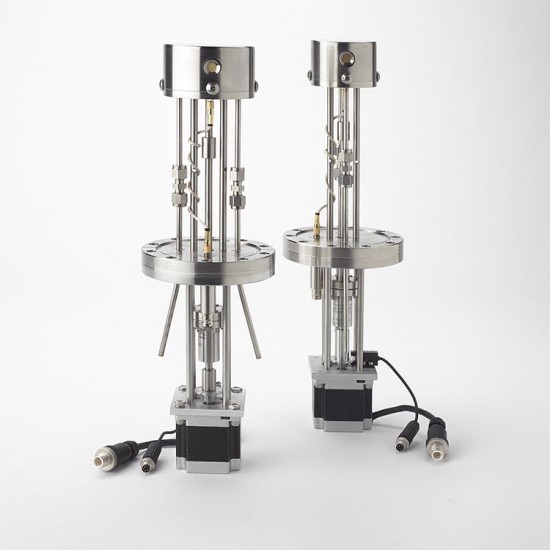 Another quality and innovative multi crystal sensor design by McVac Mfg. Co. Inc.!
We've listened to our customer's desires and needs, and answered their requests by designing yet another style of multi crystal sensors, for side entry port mounting, or crystal "perpendicular to the flange" configuration. As you may know, our current sensors are crystal "parallel to the flange."
We now offer both the crystal 6 and 8 for side entry mounting, available on any size and style flange. This new design is driven the same way as our existing multi sensors are, via our state of the art PLC Stepper Motor Controller, which can be interfaced with most thickness monitors and controllers on the market.
Some of the design features of our new crystal 6 and 8 are:
The crystal 6 has a major diameter of just 2.5" and is only 1.75" high.
The crystal 8 has a major diameter of just 3.15" and is only 1.75" high
Both can be mounted on any size or style flange
Both can be bent to an angle of up to 30 degrees
Both are water cooled
Both utilize the industry standard .550" Diameter Crystals, and the same proven design McVac crystal holders
Please call or contact us online for more information, and feel free to send us a quote request for your particular configuration. We build each sensor to your own specifications. Whether it's special lengths or bending, we believe in innovation by customization here at McVac!
Call Us Today or Contact Us Online for more information.