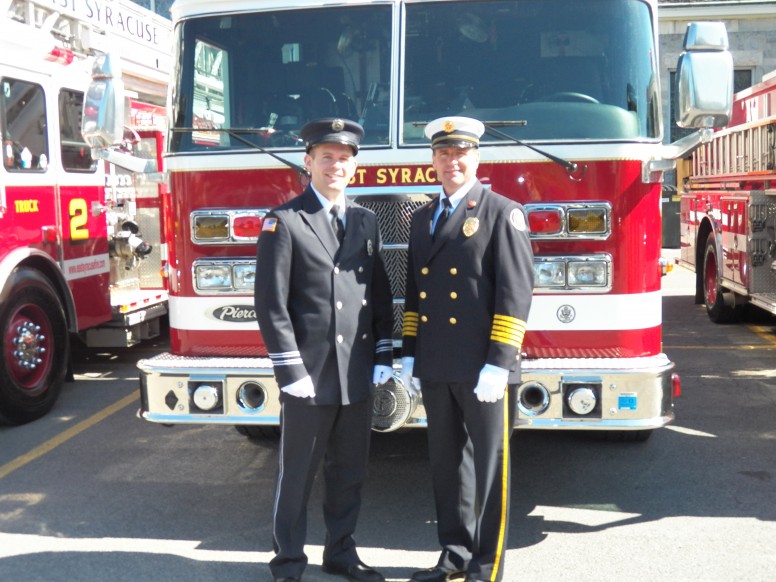 Joe Jr. and Joe Sr. at the Memorial Day Parade.
As many of you may know, we strongly support our local volunteer fire department here at McVac Manufacturing.  On April 26th, the East Syracuse Fire Department will be hosting an open house from 10am-2pm.  If you are in the area, this is your chance to get inside the fire station, and see what it's like to be a firefighter.  Members will be demonstrating several training exercises and explaining how their skills and knowledge are used out in the field.  Firefighting is a vital community service, and the open house will give those who attend the opportunity to see how rewarding it can be for the members to provide that service.  Anyone interested in the volunteer fire service is strongly encouraged to attend.  The open house will take place at East Syracuse Fire Station 2 on Sanders Creek parkway.
Call Us Today or Contact Us Online for more information.