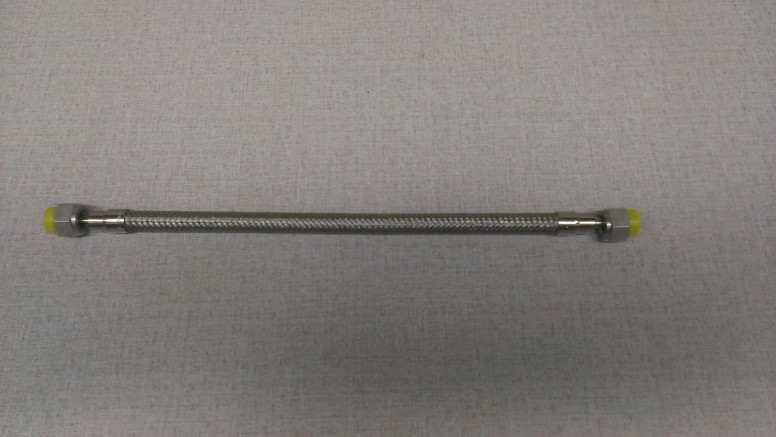 SS Flex lines for UHV, sanitary, and high purity gas applications
Here at McVac, we manufacture stainless steel flexible hoses for Critical Applications across many different industries, but primarily for the UHV industry.  Our assemblies are Precision T.I.G. welded and Helium Mass Spectrometer Leak Tested, ready for your production or research vacuum systems.  Our hose assemblies are available in various lengths and diameters and you can specify your desired connection fitting style.  Some of the more popular styles include VCR, VCO, and Swagelok fittings.  Multi Port and Multi Fitting Ultra High Purity SS manifolds are also available at McVac.  Contact Us online with your requirements for a quick turnaround, high quality, custom or standard stainless steel flexible hoses and manifolds.
Call Us Today or Contact Us Online for more information.