McVac Manufacturing will be on display at the SVC TechCon 2017!  This year's conference will be held in Providence, Rhode Island from April 29th - May 4th, and we will be at Booth 924.  Please visit us and took a look at some of our high quality, low cost thin film coating hardware and related accessories.  McVac Manufacturing has been in business for nearly thirty years, and a big reason for that is our ability to meet your custom demands with quick lead times, all while remaining budget friendly! 
We hope to see you all there, and don't forget to look below for a sneak peak at our new QM20 Thickness Rate Monitor!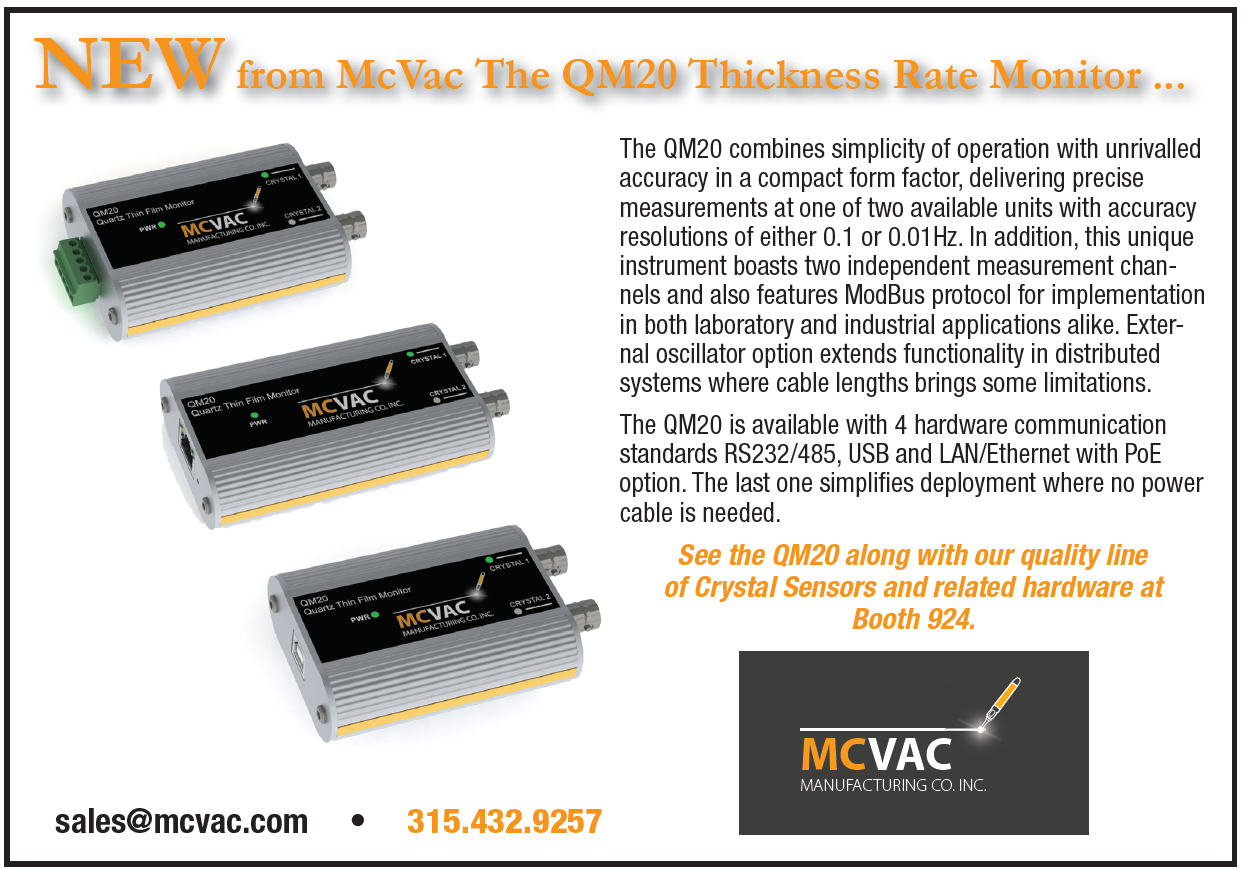 Call Us Today or Contact Us Online for more information.