Attention Valued Customers!
We will now be incorporating a new oscillator enclosure for our Remote Oscillator, P/N 900-004.  You should start to see our new style oscillator within the next month or so when you place your orders.  There has been no design change at all to the oscillator board itself, and the functionality of the oscillator remains the same.  The only thing that has changed is the enclosure that houses the oscillator. Please feel free to give us a call or contact us online if you have any questions, or if you would like to obtain a sample.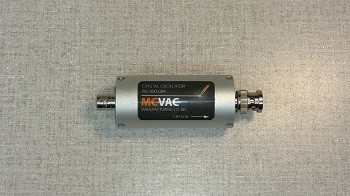 Call Us Today or Contact Us Online for more information.