Now you can set the exact location and position of your Crystal Sensor, using our new streamline Sensor/Feedthrough design. By utilizing an O-Ring Compression Fitting and a polished main tube, all of the Sensor utilities (water cooling lines and Coax connection line) are vacuum sealed into the polished tube, allowing for length adjustment and precise Crystal Sensor location. Stop guessing on the fixed tube lengths and Crystal Locations, and try out our versatile new design.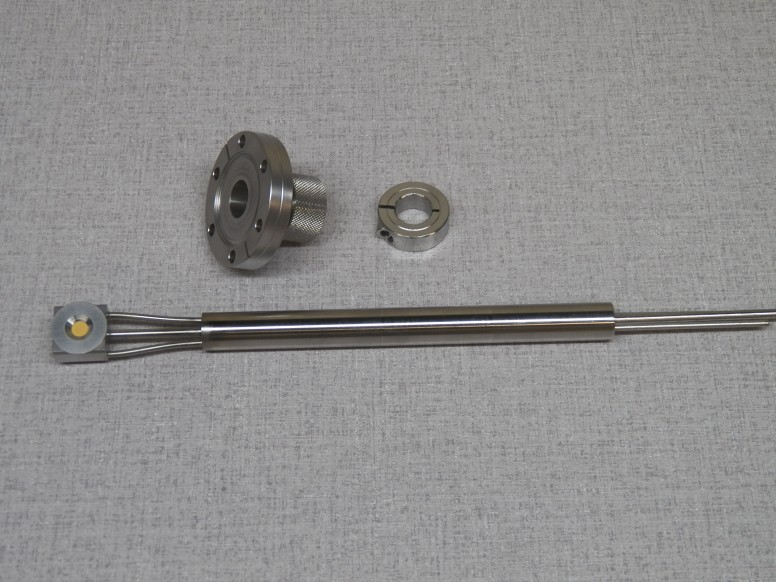 Crystal Sensor and CF Compression Feedthrough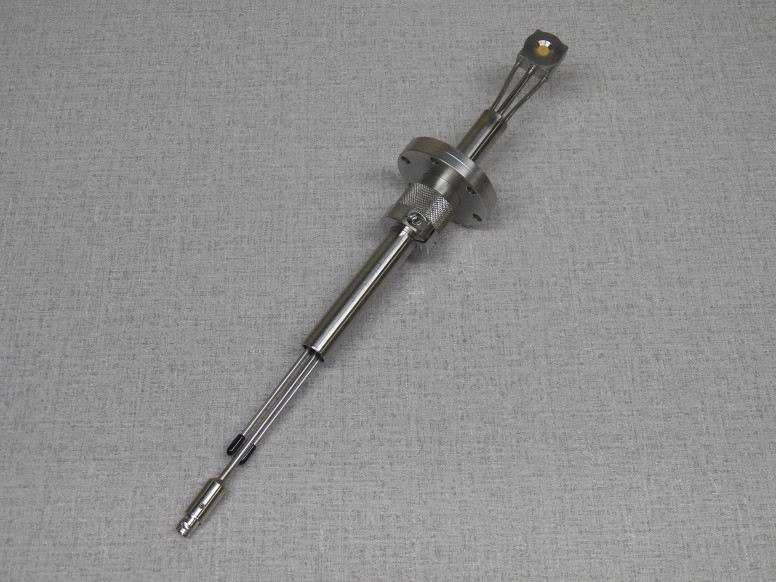 Full view of the assembly
Call Us Today or Contact Us Online for more information.